The Opensimulator Community Conference invited Juliette Surreal-D aka Kisma Reidling to create a museum for Digital Art and to act as the sole curator for it. The main contribution to it comes from the art conservation of Art Blue aka Reiner Schneeberger and the foundation [Stiftung Kunstinformatik – Programmed Art Foundation] he is in charge of.
The Grand Opening happened on Friday, December 4, 2020 at 2:00 PM PDT.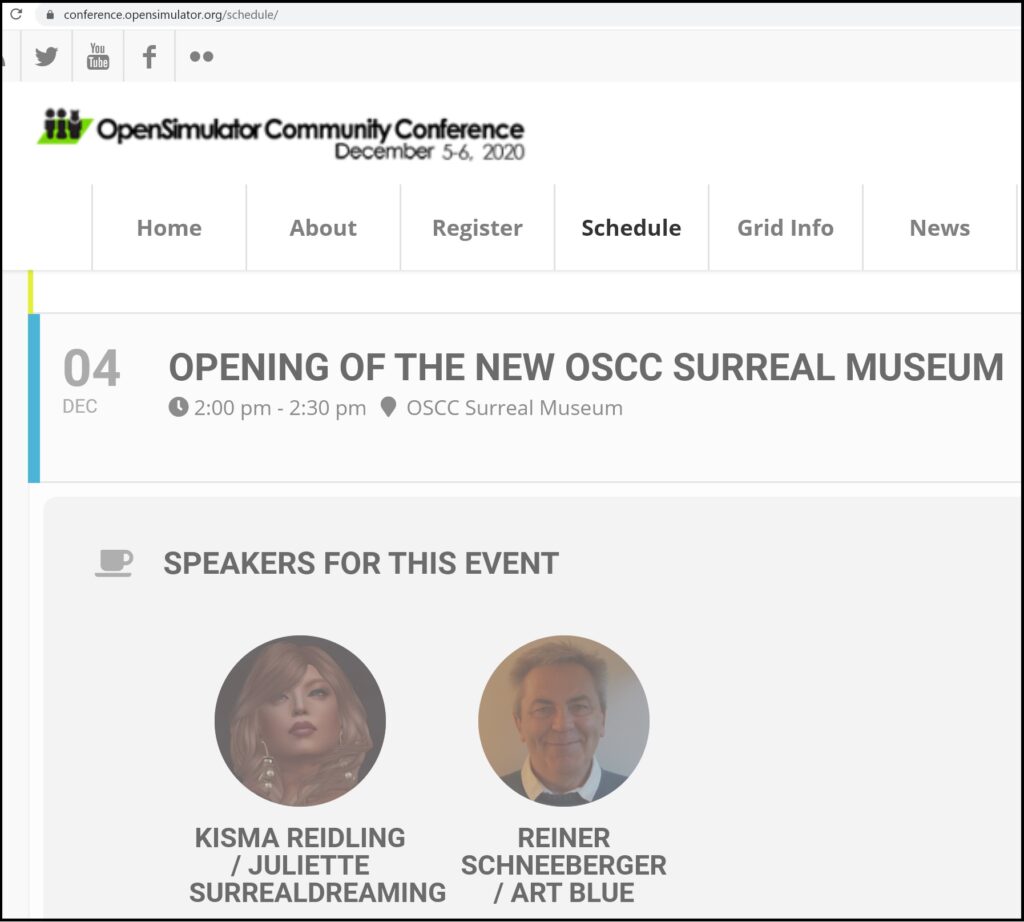 You will find more after the Grand Opening. The Hypergrid Address is: http://cc.opensimulator.org:8002
The name of the sim is OSCC SURREAL MUSEUM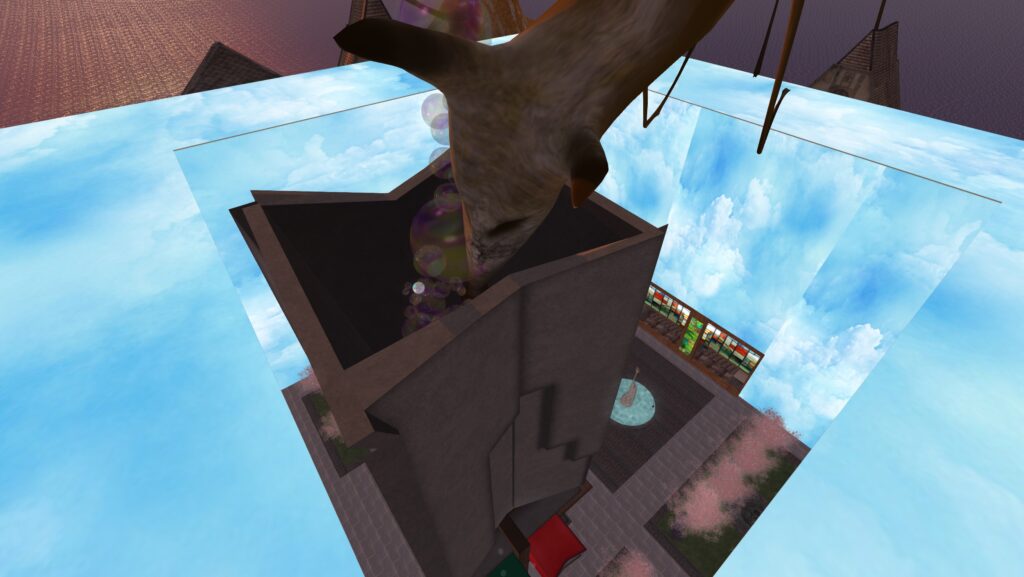 The museum contains works from 1BIENNALE, THE FAKED in THE WRONG and from the oldest conservation project VULCANICUS. It has also an OSCC GIFT section, showing works that have been donated to the community. Please credit the creators properly [CC-BY] when you take a copy.
There was a speech about the upcoming project AMERIKA ART, given by Juliette Surreal-D on December 5th, 7:30 AM PDT at OSCC Keynote region. The art project will be hosted in AMERIKA.WORLD and a copy will be in Craft World and in the real world at AMERIKA, Germany.
ABOUT THE TECHNOLOGY
There is much written about the technology of Opensimulator, that it is outdated, that it looks like a 10-year old version of Second Liffe — and more nonsense. Right now over a hundred universities all over the globe are using Opensimulator. Opensimulator is opensource so yes, there are different versions and not all are fitting for your purpose. You have to take the right one or chose a provider who knows the job. If you like to look behind the technology then watch one of the life streams by Prof. Crista Lopes, aka Diva Canto, UCI University of Califonia, Irvine [recorded in 12/2020]. You find them via the blog of Prof. Austin Tate, aka Austin AI, who provides many entries of historical relevance, reaching back over 15 years.